Industry Codes and Standards
Precision Boilers offers a high level of certification and standardization that is exceptional in the boiler industry. This achievement reflects an ongoing commitment and dedication to achieve excellence by adhering to a rigid set of standards. The team at Precision works together every day to ensure this level of excellence.
ISO 9001:2008 STANDARD PROGRAM



In order to meet, maintain, and improve upon quality, it must first be measured. Precision Boilers is one of few boiler companies that is ISO 9001:2008 certified. This standard is based on a number of quality management principles including a strong customer focus, senior management commitment and oversight, a process driven approach, and a company-wide commitment to continuous improvement.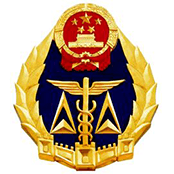 CHINESE SAFETY AND QUALITY LICENSE



Precision Boilers holds the distinct privilege of having earned the Chinese Safety and Quality License. This designation offers our customers unique access to the global marketplace, with the ability to export to China. This coveted license is a significant accomplishment rewarded after an extensive audit process.
CERTIFICATIONS & COMPLIANCES