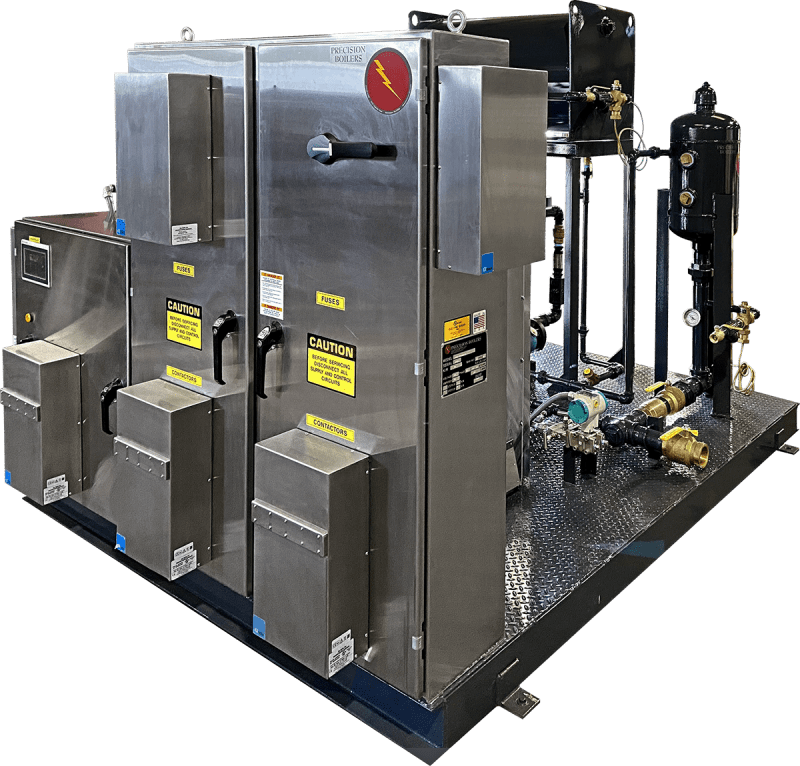 Facility managers at industrial processing plants all over the United States count on Precision Boilers for reliable, efficient, boiler systems. With our extensive selection of electric boilers, fuel-fired boilers and ancillary equipment, we're the logical choice for your industrial process boiler.
Our customers typically turn to us to replace an aging boiler, expand their steam production capacity, or for new production plant builds. In some cases, we're simply replacing or adding a new boiler.
For those looking to achieve net-zero emissions though industrial decarbonization, we provide a wide range of solutions for industrial process steam electrification. Our rugged, energy efficient electric boilers can help reduce emissions, lower energy costs and decrease fossil fuel use.
Typically, our customers prefer to have us build a complete package that may include deaerators, blowdown tanks, storage tanks, steam boilers, steam generators and more.
How Can We Help?
Contact Precision Boilers about your facility needs, and we can help you choose the best boiler for your application.