Custom Solutions
Whether you're completely outfitting a new boiler room or replacing aging equipment, Precision Boilers is your complete industrial and commercial boiler room resource. We provide custom engineered solutions for all types of industrial and commercial steam, hot water, humidification and hydronic heating applications.
With our wide breadth of hydronic heating and plumbing products and years of design expertise, we have everything you need for a safe, reliable and sustainable boiler system.
Trust Precision Boilers' local sales representatives and engineering design team to create a complete boiler room system tailored to your project's specific needs. You'll save time, money and manpower while increasing efficiency and reducing uncertainty and potential delays.
We have years of experience handling unique installations in the most efficient, cost effective manner. Bring us your challenging steam, hot water or heating needs and we'll deliver a custom solution that goes beyond your expectations.
Skid Packaged Systems
This is a complete steam generating system that's custom designed by our engineering team, saving you the expense and inconvenience of hiring a third-party engineer.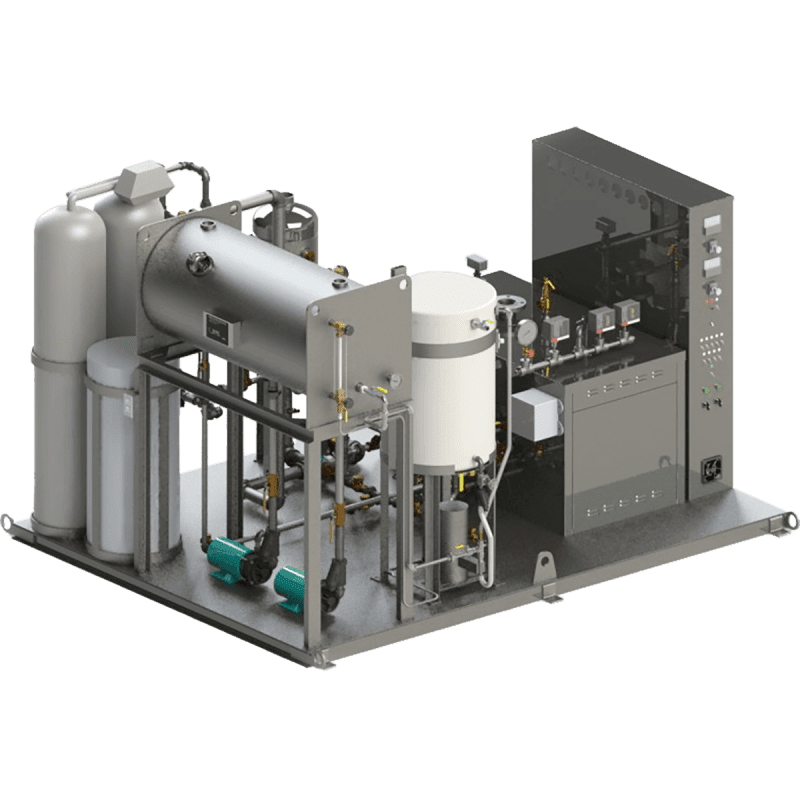 Your skid pack will arrive at your facility pre-wired and pre-piped. The entire system, including controls will be on a common base that's factory tested and fully functioning. Our customers appreciate being able to order their complete system from us, instead of worrying about scheduling multiple deliveries for equipment or coordinating production schedules with multiple vendors.
One Stop Shop
At Precision Boilers, we make it as easy as possible to get your new boiler ordered, installed and running. We've simplified procurement for both traditional and specialty products. Your new boiler will be designed and fabricated by our experienced team. Then, the completed system will be expertly installed at your facility. You'll receive exceptional customer service and support from our team throughout the sales process, commissioning and after startup.