Precision Boilers designs and manufactures electric and gas-fired boilers to meet a diverse range of commercial applications for customers throughout the United States.
High Quality Steam When You Need It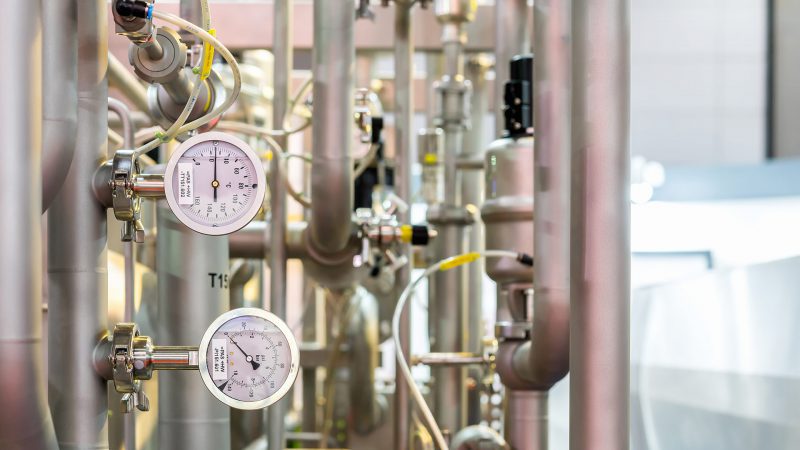 Commercial buildings throughout the U.S. rely on boilers for a wide variety of tasks. Hydronic heating, humidification, sterilization and commercial laundry all require huge amounts of hot water, steam, or both.
Whether you need hot water, steam, or both, we've got you covered with rugged industrial grade boilers and accessories that are built to last. We also provide solutions for small-scale commercial batch processes like dry cleaners, laundries, micro-breweries and distilleries.
How Can We Help?
Contact Precision Boilers about your facility needs, and we can help you choose the best boiler for your application.
---
Benefits of Commercial Boiler Upgrades
Improve efficiency
Increase capacity
Lower emissions
Save on maintenance costs
Better reliability
Less downtime
Decrease reliance on fossil fuels
Reduce fuel costs and operating expenses
Types of Facilities
Warehouses
Hotels
Dry cleaners
Commercial laundries
Office buildings
Greenhouses
Vacation resorts
Custom Solutions
Whether your facility just uses boilers to produce steam for cleaning and sanitizing or you also need to heat the entire building, we're your one-stop shop. At Precision Boilers, we partner with design engineers, contractors and facility leadership to design and build the most cost-effective, energy efficient solution to meet your needs.
Our process begins with an evaluation of your facility's load demand schedule, peak load requirements and any goals you may have for sustainability and energy efficiency. Then, we'll recommend a boiler package tailored to fit your needs and the applications you'll be suing it for. In many cases, this will include an electric boiler in addition to or instead of a fuel-fired boiler. Either way, they system will be easy to maintain, quickly meet your facility's changing load demands, limit fuel waste and minimize downtime.
Get a Custom Solution
Contact Precision Boilers today for a customized commercial boiler package for your facility.
---
Recommended Products
Precision Boilers is your go-to resource for a complete boiler room package. We design and fabricate a full range of electric and fuel-fired commercial boilers and related equipment:
We Make the Complex Simple