Precision Boilers designs and manufactures custom electric boiler packages to help wastewater treatment plants across the U.S. reduce emissions and improve energy efficiency.
Reduce Environmental Emissions and Gain Higher Efficiency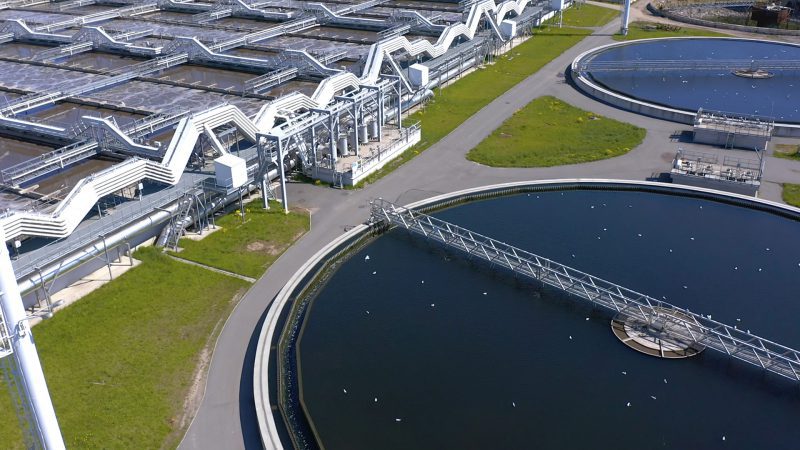 Today, wastewater treatment plant operators are caught between rising energy costs and an increased emphasis on minimizing carbon emissions. Increasingly, municipalities and local governments are looking for water treatment solutions that focus on both cost and energy savings.
The water treatment process consists of operations, such as sludge drying, that demand a large amount of process heat. By switching from fuel-fired to electric boilers for heat generation, wastewater treatment plants can save money while reducing their fossil fuel use. Other industrial facilities that process wastewater can also save energy and money with electric boilers.
How Can We Help?
Contact Precision Boilers about your facility needs, and we can help you choose the best boiler for your application.
---
Benefits of Boiler Upgrades for Wastewater Treatment
Increase efficiency
Boost capacity
Reduce emissions
Save on maintenance costs
Improve reliability
Minimize downtime
Less reliance on fossil fuels
Lower fuel costs and operating expenses
Recommended Products
Precision Boilers designs and fabricates a broad range of electric and fuel-fired boilers, along with the related ancillary equipment for wastewater treatment facilities:
Custom Solutions
Whether you're just looking for a digester heating source or you need a complete solution for reducing emissions and taking advantage of renewable energy, we're your go-to resource. Precision Boilers partners with all project stakeholders, including contractors, design engineers and plant operators to design and fabricate cost-effective boiler packages for wastewater treatment plants.
We begin by evaluating your plant's peak load requirements, load demand schedule, and your goals for energy efficiency and sustainability. If you're planning to harness renewable energy to provide heat and power to the plant, we'll discuss those options with you as well. We'll then recommend a boiler package that's customized for your needs and applications. This may include a combination or electric and fuel-fired boilers. Your new system will be responsive, easy to maintain, minimize downtime and limit fuel waste.
Get Your Custom Solution
Contact Precision Boilers today for a boiler package customized for your wastewater treatment plant.
We Make the Complex Simple